Growing vegetables in east Idaho is not nearly as daunting as it used to be. Yes, we still get the occasional frost in early June, and yes, the wind still blows more than occasionally, but there have been numerous innovations in recent years that help us overcome these obstacles. We call them "season extenders". Season-extenders allow us to expand our growing season by several days, weeks, or even months. This is especially helpful here in eastern Idaho, where mother Nature can surprise us with a frost as late as mid June and as early as September 1. Here are a few season extenders- some from generations ago, and some quite recent.
Cold Frames:
Cold frames are what our grandparents often used to harden off transplants. They are also an excellent tool for growing salad vegetables like lettuce, radishes, and spinach to harvest before you would normally even begin planting them outside.
In the fall, these same crops can be replanted and harvested well into December. Cold frames are best located on the south side up against against the house. The lid should be hinged so that it can be propped open on sunny days when it can get too hot inside for the plants. Double pane windows work well and can sometimes be found at garage sales. More info and plans.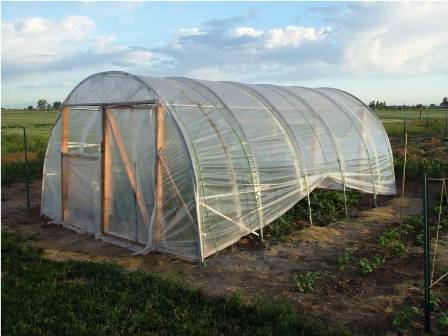 Poly Grow Tunnels:
The poly grow tunnel (high tunnel) forms a barrier allowing light in and retaining humidity and warmth, while protecting against frosts, winds, and pests. Polythene tunnels may also be used for warming soil prior to planting. High tunnels can be left standing year round allowing cool weather crops like lettuce to be planted in the fall and harvested by March the following year. They are relatively inexpensive, easy to assemble, and ideal for winter and early spring vegetables. More info and plans.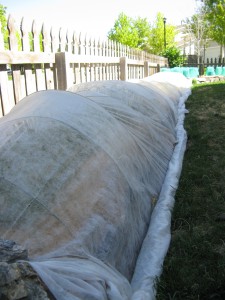 Row Covers:
Row covers are made of a lightweight material that traps heat and moisture to speed germination and plant growth. They may also be used to insulate growing plants from light frost and wind. Added benefits include protection from insects and birds as well as easy access to plants. They can be laid directly on the plants or atop hoops or frames. They are reusable year after year.
Wall-O-Water Plant Protectors:
Wall-O-Water plant protectors are like little water-filled greenhouses that allow you to plant up to 6 weeks earlier than normal. It is essentially a cylinder made up of mini cylinders attached together. These mini cylinders are filled with water. The water absorbs heat during the day and releases the heat during the night. When placed in a tee pee fashion they will protect down to about 16 degrees f.
Plant Protectors: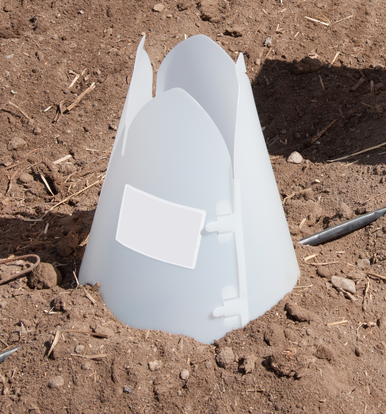 As a gardener in Southeast Idaho, Leo Castagno was frustrated with late frosts that would hit his garden. He used many different types of plant protectors to combat this problem but found that they weren't tall enough to protect the tops of the larger plants, so flimsy that they didn't hold up to wind or snow, and that they didn't accommodate all types of plants. He went to the drawing board and turned out the first prototype of the Grow it Now! plant protectors. Now available at your local garden center it is a huge step up from paper hot caps.
NuVue Frost Protectors: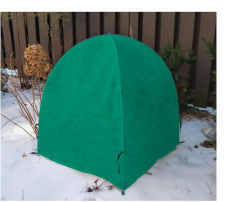 Expanding on the idea of a pop-up tent, the NuVue All-season Frost Cover extends spring and fall growing seasons with very little effort on your part. It uses durable state-of-the-art synthetic material on a popup frame, takes only seconds to install, and stows flat when not in use. It is available in several sizes from 22" to 54". Great not only in spring, but fall as well.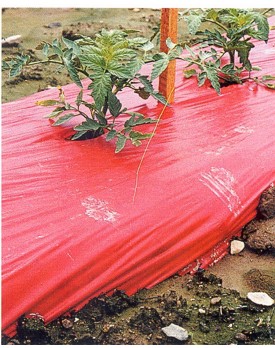 Red Poly Mulch:
Red plastic ground cover cloth warms up soil and keeps moisture in. Black or clear also work well, but the red seems to work especially well for tomatoes. The red color reflects light back onto plants to stimulate growth and increase productivity. An added advantage is elimination of weeds and protection against cutworms.
Try it. You'll Like It!
Try one or more of these season extenders and you will be well on your way to a more productive veggie garden this year.