My New Favorite Weeding Tool
My New Favorite Weeding Tool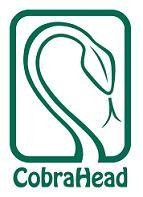 Sometimes simple is better. In fact most of the time simple is better. And it couldn't be more true than when it comes to gardening tools. A number of years ago a friend of mine told me that she had purchased a CobraHead weeding tool and it had become her favorite tool in the garden. I looked it up on line and it didn't seem to be all that unique and different. It was basically a curved steel blade with a handle on it. And at a cost of $24.99 I thought I could do without it. Early this spring my friend was again raving about her CobraHead weeding tool. She told me the only tools she uses for weeding are her CobraHead and her Hula Hoe.
Well, I've had a Hula Hoe for years and I agree with her on that one. But it is only effective on small weeds. If I let the garden go and the weeds get too large (which happens to the best of us on occasion) it is simply not effective. My friend insisted that the CobraHead works where the Hula Hoe won't. It is great for getting out big weeds, even when they are right up next to a desirable plant. But I still resisted, thinking I had all the tools I needed.
Then I left for China for two weeks and when I got back Jet Lag prevented me from doing much for a few days, so the weeds in my garden had been having a party for nearly three weeks, actually longer than that because I didn't get a chance to weed before I left. Dandelions, prickly lettuce, and other assorted demons had taken over. I was dreading the task of getting them removed.  Now I finally had the motivation to try out my friend's new tool. After purchasing it at Town & Country Gardens I brought it home and immediately headed to the garden, but frankly with less than high hopes. It just looked too simple to be a miracle worker. And my garden needed a miracle. However, within five minutes of using it I was a Believer with a capital B. This baby really works! I can't believe I allowed myself to miss out on it all these years.
The first things I tackled were my garden pathways. They were a mess. I did soak up the garden real well the day before so the soil was nice and moist, but it was still hard packed as pathways always are. I couldn't believe how easy it was to just slip the cobra shaped head into the ground behind the dandelion and lift it out, root and all. And for smaller weeds I just laid it on its side and it would cultivate a wide swath as easy as you please. They say it's also great for making furrows and as a planting tool. I haven't tried that yet, but you can bet I will.
So if this sounds like an advertisement I guess it kind of is- or at least an endorsement. But only in the interest of sharing something that has truly made my life easier. I don't often come across something that I get this excited about, and when I do I can't help but share my excitement. I hope you find this tool to be as valuable as I have. I found this video of someone else that has fallen in love with this weeder. He uses it to remove weedy grasses with long roots (quackgrass?) from his flower beds. https://www.youtube.com/watch?v=5lJtqqwOg-Y