[one_third]
Plant Library
[/one_third][one_third]
Monthly Checklists
[/one_third][one_third_last]
Tricks & Tips
[/one_third_last]
[one_third]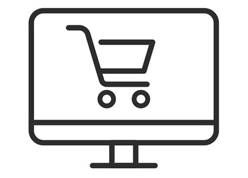 Shop
[/one_third][one_third]
Gift Cards
[/one_third][one_third_last]
Meet Our Staff
[/one_third_last]
[one_third]
Subscribe to Newsletter
[/one_third][one_third]
Mittleider Gardening
[/one_third][one_third_last]
Gardening Classes
[/one_third_last]
[two_third]
Why Us
[one_half]
[/one_half]
[one_half_last]
New to gardening? Stop by and discover how easy gardening can be.
Experienced gardener? Stop by for ideas and inspiration for your next project.
Got a question or a gardening problem? We've got a solution.
New to the area? We've been gardening in east Idaho for over 50 years. We love to garden, and it shows.
[/one_half_last]
[/two_third]
[one_third_last]
About Us
For over 50 years we have been helping Idaho gardeners achieve success with:
The finest plants and products selected specifically for east Idaho.
Friendly answers to your gardening questions from our experienced staff.
A fun shopping experience with clean, attractive facilities and inspiring displays.
[/one_third_last]